Deployment of analytic applications across multiple matters and legal workflows sends a message to the boardroom
The evolution of legal technology over the past three decades is a compelling story of significant gains in speed and efficiency in the face of exploding volumes of electronically stored information and steadily increasing data complexity. Innovations that legal departments now take for granted – from word processing, paper document scanning, and electronic time capture to more advanced eDiscovery technologies like web-based review and technology-assisted review (TAR) – have enabled major improvements, significantly speeding litigation workflows and reducing headcount in many organizations. 
The technology boost of the 1990s and beyond meant fewer employees were required to create briefs, complaints, contracts, memos, and internal and external communications. Automation virtually eliminated time-consuming, error-prone tasks like document scanning and manual timekeeping. Attorneys and legal staff became more productive. New eDiscovery applications made it possible to sift through millions of pages of documents to identify relevant information in the same amount of time it used to take to get through thousands of pages just a few years earlier.
And yet, when you think about it, these technology advances in the legal domain have been largely reactive rather proactive. We have adopted tools to address specific pain points, like redundant workflows, manual processes, the high cost of labor required for document review, and the challenges of identifying, collecting, and processing large volumes of data. These tools are certainly powerful, and they have allowed the legal department to manage current challenges much better and with fewer employees, but they haven't done much to allow GCs to get ahead of future challenges. It seems we are always playing catch-up, and legal still suffers from the perception that it is just another business unit rather than a full participant in strategic business planning at the C-suite and board levels.
To read the full article, go to page 14 in Peer to Peer's quarterly magazine.
Peer to Peer
---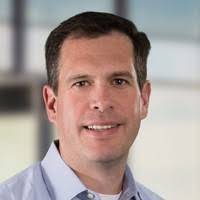 David Carns is the Chief Revenue Officer of Casepoint. He joined Casepoint as a Director of Client Services in 2010, rose the ranks to Chief Strategy Officer until his most recent promotion in 2019. In addition to being a recovering attorney, David possesses a lifelong passion for technology and its advancements. His career has always found him at the intersection of technology and the legal field given his intimate knowledge of both. Today, David leads Casepoint in its global sales and marketing strategy with foresight. In addition to business development strategy, David is very well-versed in Casepoint's solution and technological prowess. David is attuned with the Casepoint application and its development since inception. He has also been on the client-side of the Casepoint application in his previous positions. Prior to joining Casepoint, David Carns' positions included Director of Practice Technology at a premier global law firm, Technology Consultant, and Director of Technology. Carns holds a Juris Doctorate from The John Marshall Law School and a Bachelor's degree in Philosophy from DePauw University. You can connect with him on LinkedIn.