DATA PROCESSING
Powerful Processing for All Your Data
Utilize Casepoint Intelligent Processing, our powerful processing engine, to easily process data directly from cloud-based data repositories. Support hundreds of file types and seamlessly move documents into a review workflow all within the same platform.
Request Demo
PRESS RELEASE
Expanded Legal Hold, Collection, Collaboration & Intelligent Processing
Save Time with Powerful, Fast Data Processing
Robust Data Processing Engine
Casepoint supports hundreds of file types – in fact, we can process all known legal discovery formats with a powerful data processing engine to manage simple and complex data processing, with extraction of metadata, text, and the original document format for review.
We can even process complex data types such as Lotus Notes, extracting all relevant metadata and underlying file types without the need to convert into intermediary formats.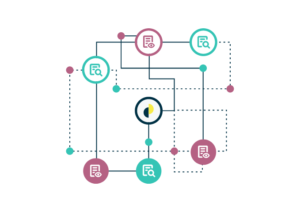 Data Processing for Review or Export
While most customers process their data for review within our end-to-end legal discovery platform, it's also possible to export your processed data into any industry standard format. Either way, exception logs, anomaly checks, and feedback reports come built in, so you can be certain your specifications have been met.
Faster Processing. Comprehensive Results.
Process hundreds of file types using Casepoint Intelligent Processing that takes you through a two-step wizard to complete Native Processing, OCR, Deduplication, handling exception files and more before promoting documents to a data store for review and production.
Robust Capabilities. Power Productivity.
Leverage a Unified eDiscovery Solution For an End-to-End Experience