REVIEW & PRODUCTION
Powerful Review. Stronger Results.
Finish faster using Casepoint's robust, award-winning review technology within an end-to-end legal discovery platform. Manage any size of case using powerful, built-in AI and technology assisted review (TAR), with support for multiple simultaneous reviewers to develop a strong case strategy.
Request Demo
Technology Assisted Review (TAR)
Our TAR technology is integrated into the Casepoint document review module. You can analyze a dataset for responsiveness, privilege, specific issues related to the case, and even analyze received productions to streamline the review of those documents.
Use machine learning for faster, more accurate review
Control the accuracy and margin of error within the automated review
10X faster review time
CaseAssist Active Learning (CAL)
CAL is Casepoint's active learning technology, a cutting-edge tool for technology assisted review. CAL learns from your actions toward responsive/non-responsive data to continuously predict and rank unreviewed documents.
Reduces your workload and improves accuracy
Unearths crucial, hard-to-find documents, people, dates, and patterns
Supports full verification, precision, recall, and F-measure reporting
Works in the background to present non-interruptive suggestions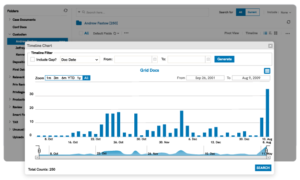 Case Strategy and Trial Preparation
Build your case as you go, during and after review. Use our simple-but-powerful tagging features and legal outline tools to organize your legal arguments within the Casepoint platform. Create document chronologies and visually appealing outlines.
Link documents within the system to each part of chronology or outline
Convenient in-line references and visual presentation
Focus on developing strong case strategy, distraction-free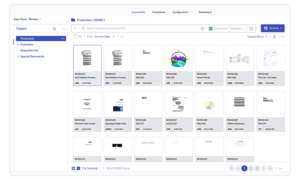 Production
Casepoint produces documents in all industry-supported file formats. Create a document production with bates numbers, slip sheets, placeholders, or native files. Export to all industry-standard production formats.
Easily produce to numerous production formats
Supports natives, image files, placeholders, etc.
Multifaceted quality control process
End-to-End Legal Discovery with AI
Collection & Processing
As our powerful technology processes data from 600+ data types, our AI helps to reduce data and assess your case as early as possible, reducing the time and expense of manually reviewing irrelevant documents and data.
Review & Production
Find and deliver data faster using our AI-powered active learning (or TAR 2.0) to continuously predict and rank unreviewed documents.
Trial Prep & Case Strategy
Our AI helps you build a convincing case by finding and showing the connection between key facts, documents, data, and people.
Security & Collaboration
Reduce risk with secure, centralized data and role-based security. Save time with cloud-based collaboration, simplified for varying roles and permissions.