PRICING
We Believe in Transparency.
At Casepoint, our customers love our simplified and predictable pricing model. We think you will too.
Casepoint Pricing
We believe in giving all of our customers access to all of our technology, without any frustrating surprises like upsells or complicated invoicing.
As a customer of Casepoint, you'll pay only for the amount of data you use each month, with predictable and customizable pricing. If you would like for our friendly and knowledgeable Client Services team to help with professional services, they will be at your service for an hourly charge.
What Does Casepoint Offer?
Our simplified, end-to-end inclusive pricing model helps you gain more control and predictability over your costs, while having full access to every powerful feature within our seamless and secure end-to-end legal discovery platform.

Casepoint's cloud-based platform includes award-winning artificial intelligence and advanced analytics, and integrates with your existing cloud-based platforms to unlock more value and less risk within one transparent price.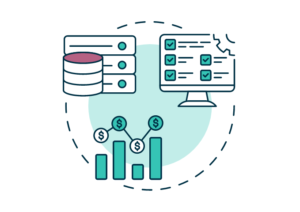 What is my Per-Gigabyte Price?
Just like our award-winning legal discovery platform, our pricing can be customized to meet your needs. We can adjust our pricing based on your data volume and duration, deployment type (on-premise/cloud-based), and other factors.
Contact us using the form below and we'll reach out to learn more about your needs, and find a solution that works for you.