Organizations evaluating new e-discovery practices and technology investments must carefully analyze the total cost of ownership (TCO)—including both direct and indirect costs—when evaluating their current practices and technologies.
The e-discovery world is currently undergoing a new cycle of technology upgrades. This trend is driven by several key factors. First, the harsh realities of rapid data growth and risk concerns have propelled many organizations to rethink their spending on e-discovery practices and technology. Second, the conversion of industry leader Relativity to the cloud is driving a large number of users to re-evaluate their legacy e-discovery platforms, which may have seemed state-of-the-art just a few years ago but now look increasingly obsolete. Third, there is a growing consensus in law departments that technology is the most important factor in driving operational efficiency. The most recent Altman Weil survey of chief legal officers makes this crystal clear, revealing that "[o]f ten options to improve law department efficiency, the most common response…is a greater use of technology tools."
Read the rest on Law.com
---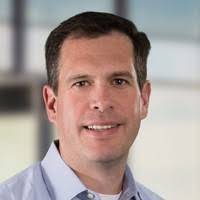 David Carns is the Chief Revenue Officer of Casepoint. He joined Casepoint as a Director of Client Services in 2010, rose the ranks to Chief Strategy Officer until his most recent promotion in 2019. In addition to being a recovering attorney, David possesses a lifelong passion for technology and its advancements. His career has always found him at the intersection of technology and the legal field given his intimate knowledge of both. Today, David leads Casepoint in its global sales and marketing strategy with foresight. In addition to business development strategy, David is very well-versed in Casepoint's solution and technological prowess. David is attuned with the Casepoint application and its development since inception. He has also been on the client-side of the Casepoint application in his previous positions. Prior to joining Casepoint, David Carns' positions included Director of Practice Technology at a premier global law firm, Technology Consultant, and Director of Technology. Carns holds a Juris Doctorate from The John Marshall Law School and a Bachelor's degree in Philosophy from DePauw University. You can connect with him on LinkedIn.