Law firms are facing challenges and should take a hard look at how costs, business processes, and technological infrastructure intersect as they search for new efficiencies and smarter workflows. Casepoint's David Carns says doing so will allow them to protect profit margins in the short term and scale much more quickly when the economy improves.
Already under tremendous pressure from clients to cut costs, provide more value, and increase accountability, law firms face new challenges unleashed by Covid-19.
At many firms, staff have been furloughed or laid off, and yet the volume of litigation is likely to rise in the months to come. How can firms maintain or increase profitability with the technology and staff that they already have?
Visit BloombergLaw.com to read the full article.
Bloomberg Law
---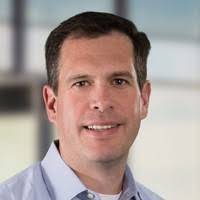 David Carns is the Chief Revenue Officer of Casepoint. He joined Casepoint as a Director of Client Services in 2010, rose the ranks to Chief Strategy Officer until his most recent promotion in 2019. In addition to being a recovering attorney, David possesses a lifelong passion for technology and its advancements. His career has always found him at the intersection of technology and the legal field given his intimate knowledge of both. Today, David leads Casepoint in its global sales and marketing strategy with foresight. In addition to business development strategy, David is very well-versed in Casepoint's solution and technological prowess. David is attuned with the Casepoint application and its development since inception. He has also been on the client-side of the Casepoint application in his previous positions. Prior to joining Casepoint, David Carns' positions included Director of Practice Technology at a premier global law firm, Technology Consultant, and Director of Technology. Carns holds a Juris Doctorate from The John Marshall Law School and a Bachelor's degree in Philosophy from DePauw University. You can connect with him on LinkedIn.