I recently had the opportunity of participating in Casepoint's webinar in collaboration with ACEDS. I was joined by Doug Austin, well-known as the Editor of eDiscovery Today, and Len Robinson, Head of Computer Forensics and eDiscovery at Delhaize America, to discuss the current state of Legal Operations. We delved into the specific ways to boost maturity in CLOC's core functional areas and practical tips for achieving operational maturity. 
We covered the challenges and pain points corporations have been facing and ways to overcome them. How can legal departments address these challenges? By increasing legal operations maturity through people, process, and technology.
With the growing importance of the Legal Operations role in corporations, legal departments are moving toward increasing operational maturity. In order to "do more with less," legal teams are focusing on how to boost efficiency and maturity in all 12 of CLOC's core functional areas.
If you missed the webinar, here's a quick recap.
What is the Current State of Legal Ops?
Today's corporate legal departments are facing unprecedented challenges that require legal teams to streamline legal operations. It's no wonder more legal departments are hiring Legal Ops professionals than ever before.
According to Len Robinson, there has been a surge in the demand for legal ops support beyond the traditional legal areas. That includes compliance issues, risk issues, data privacy and data protection issues, for starters. 
"There are so many more things that legal ops professionals are being drawn into," said Len Robinson. "So they don't just need more help — legal teams need specialists in all of these areas. And organizations are seeing a good return on these specialists." This surge in demand for specialists is being fueled by a few key challenges, in particular.
What Are the Main Challenges and Pain Points in Legal Ops Today?
There are 3 main challenges that are impacting companies today.
1. Effective Information Governance

of an organization's data in the era of "Big Data"
The amount of data in the world is expected to double by 2025. Data is also coming from a larger variety of sources than ever before. That's why it's critical to implement the technology and the policies that help guide how to maximize the technology.
Collaboration apps such as Slack, Teams, and Zoom in particular, have allowed companies to become more connected, increasing the speed and flow of information. But Slack data, in particular, can encompass direct messages, threads, emojis, and deleted comments, for starters. This information can be central to the outcome of a legal matter. Of course, dynamic data can be hard to identify, collect, export, and process.
It creates an interesting problem for legal teams that serve a specific function. For example, contract terms and versioning can happen inside Slack and Teams. So how do legal teams stay on top of that?

The only way to scale in a meaningful way that's future-proofed as much as possible is to really mature your processes and technology around data management and retrieval.
2. Increased requirements for Compliance

with data privacy regulations
In the United States, five states have enacted data privacy laws, including the high-profile California Privacy Rights Act.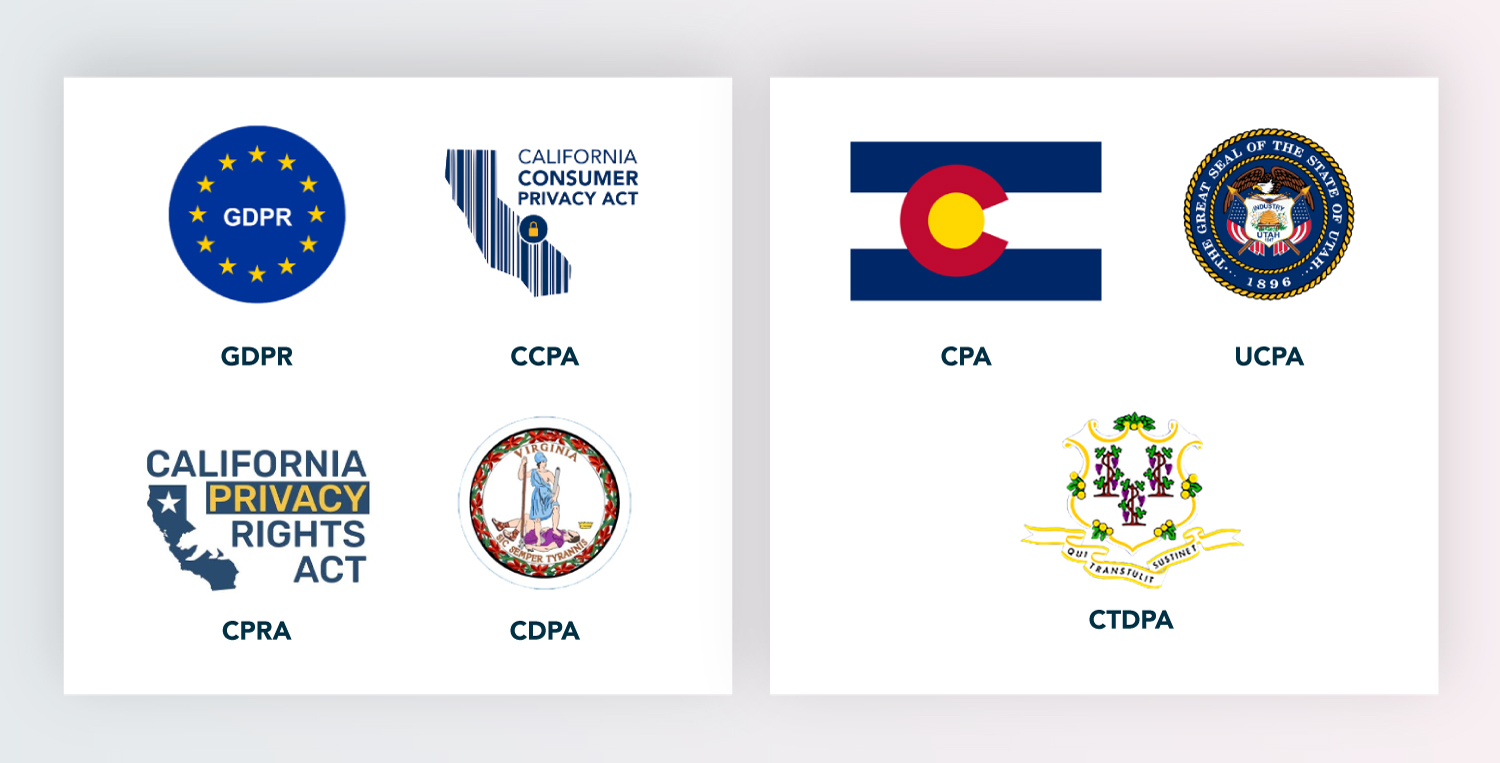 I agree with Len when he said "all of these regulations are well-intentioned and many of them long overdue. Of course, the more of these laws that go into effect, it gets infinitely more difficult to adhere to all of these laws."

When you lose the trust of your customer base, it can be far more consequential than some of the fines you may be forced to pay for mishandling sensitive data.

"eDiscovery can help with that," said Len Robinson. "It can help you find sensitive information within your organization and can help you address these needs."

3. Increased Risk

associated with cyberattacks on corporations
I like to say that an ounce of prevention is worth a pound of cure. 
In other words, the best way to manage a security breach is to prevent one. Everybody needs to move to the Zero Trust Model, if they haven't already. And that needs to be drilled into the company's culture.

That said, if your data is breached, early detection is key. The average time taken for companies to detect and contain breaches is 287 days — 212 to detect and 75 to contain.
One of the most important ways to ensure early detection is to make investments in secure, cloud-based technology.

Ultimately, the cloud is where most of the investments and advancements in security are being made. And when your data is stored in the cloud, it helps with interoperability, which can help with response times and detection times.
What's the Impact of These 3 Big Challenges?
When addressing these challenges, legal professionals have found that eDiscovery technology can support these growing use cases. There is an increased number of eDiscovery use cases that legal departments and Legal Ops teams must support today. That's on top of the unprecedented rise in litigation and internal investigations. This has prompted many legal departments to rethink their review processes.
How Can Companies Increase Control of Their Data and the Review Process?
Companies that consolidate their eDiscovery tech stack in-house can leverage more control over data sources, mitigate security risk, and create more efficient processes with internal and external teams.  
Bringing eDiscovery in-house allows Legal Ops to ensure their outside counsels are being efficient because they have complete insight into that process and they can dictate how the review should be done.

If you move these processes internally, you can start taking advantage of economies of scale. If you outsource everything, you're unable to do that. In a practical sense, having the eDiscovery tech stack internally keeps the technology close and the data closer.