The trouble with most RFP responses is that they don't really tell you what you're going to spend up front. Reality only hits with the first invoice.
Then the emails and questions start. What happened to transparency and predictability?
If it feels like there's always a 'gotcha' hidden somewhere in your eDiscovery contract fine print, that's because there usually is. Often, it relates to service charges that speedily ramp up. However, you need to beware of the simplest pricing models too, which are usually for 'lite' solutions. These can leave you incurring significant costs in other areas like review, production, and export. So your eDiscovery vendor costs come in low, but the litigation support team's bill goes through the roof.
Even seasoned litigation teams find it hard to compare wildly different, often complex, eDiscovery proposals to work out which offers the best value. Some vendors charge per user and extra for "add-on" features like ECA, TAR, and TIFFing documents. Some charge for some of these capabilities. Others give them all away within one simple per GB price.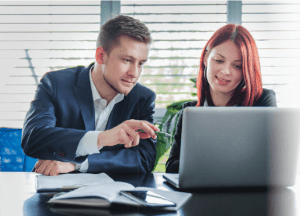 Transparency and predictability are critical
It would take an MIT graduate to calculate what an average eDiscovery project is likely to cost if they approached it bit by bit. A flat rate for processing. A few cents per page for imaging, which can add up quickly when you have millions of documents in a large matter with several pages per document. Setup fees. User fees. Reporting fees. Advanced analytics tools…on and on.
That's why real industry innovators have started advocating a clear 'value-added storage' model. One simple and conservative per-GB-per-month charge for all the technology you'll need, with no add-ons. And you only pay for service when you need it.
Tips for running a time and cost-efficient RFP process
Look for clarity. Simple pricing models with all technology rolled in are a great place to start.
Take a sluggish RFP response as an early warning sign. Will the vendor have the resources to devote to your projects if they don't have time to respond to your RFP?
Consider the big picture. If a vendor makes it through the first pass, it's test-drive time. Send them 2-3 smaller projects to really see how their product, process, and support work. No more canned demonstrations on a closed track. Take the vendors to task. Ask them to prove themselves. Often, products can be similar, but support levels and professionalism vary greatly.
Would you rather have a solution with a support team that you can't tolerate? Or one that is incredibly responsive and a pleasure to work with? Evaluating how vendors perform on actual projects will greatly improve the RFP process and help you choose a vendor that offers real-world value. Not only will you get to a better end result, you'll also get the benefit of completing projects during the process. A good vendor will simply see this as a cost of business.
A few probing questions to ask in your eDiscovery RFP:
Do you charge user license fees?
Do you charge for capabilities like ECA and TAR?
Will I have a dedicated project manager or management team and when will they be available?
How will prices change if the data volume grows or shrinks exponentially during the project process?
If the matter settles in 30/60/90 days, what's the cost of shutting the project down?
Of course, Casepoint's own transparent, per GB model was born from our fanatical focus on clarity. The idea is that nothing should be hidden. Learn more about our super-clear pricing plans.
Casepoint Pricing