As CEOs face increasing pressure from boards and stakeholders to embrace digital initiatives that deliver more efficient operations and new revenue streams, it's no surprise that corporate law departments are subject to similar demands to reduce costs, demonstrate digital readiness and innovation, and be fully accountable for their performance, just like any other business unit.
The challenge for GCs and CLOs is formidable, not least because the new focus on operational efficiency represents a major cultural shift for many law departments. The latest Altman Weil survey of CLOs reveals that they spend, on average, just 18% of their time actually managing the law department, even as they note that their CEOs and boards increasingly regard "supporting business objectives" as a vital measure of department performance. Perhaps it's time for GCs and CLOs to give the very important work of managing the department higher priority, with the goal of becoming an integral part of the business that routinely demonstrates measurable value rather than operating in isolation.
To read more about the holistic approach for the future, visit Today's General Counsel.
Access the article on Today's General Counsel
---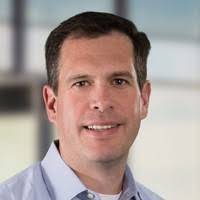 David Carns is the Chief Revenue Officer of Casepoint. He joined Casepoint as a Director of Client Services in 2010, rose the ranks to Chief Strategy Officer until his most recent promotion in 2019. In addition to being a recovering attorney, David possesses a lifelong passion for technology and its advancements. His career has always found him at the intersection of technology and the legal field given his intimate knowledge of both. Today, David leads Casepoint in its global sales and marketing strategy with foresight. In addition to business development strategy, David is very well-versed in Casepoint's solution and technological prowess. David is attuned with the Casepoint application and its development since inception. He has also been on the client-side of the Casepoint application in his previous positions. Prior to joining Casepoint, David Carns' positions included Director of Practice Technology at a premier global law firm, Technology Consultant, and Director of Technology. Carns holds a Juris Doctorate from The John Marshall Law School and a Bachelor's degree in Philosophy from DePauw University. You can connect with him on LinkedIn.