In a previous article, we discussed key technology and platform-related factors that can have a dramatic impact on an organization's long-term e-Discovery spending. Today it's time to look at e-discovery processes across the phases of the EDRM. Having the right technology is essential to containing costs. Don't, however, overlook the power of a thoughtful and disciplined approach process incorporating incremental improvements at each discovery stage.
So how do you proceed in a way that minimizes waste, maximizes efficiency and makes the most of the tools you have in place?
Read the rest on Law.com
.
---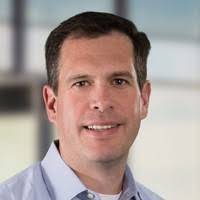 David Carns is the Chief Revenue Officer of Casepoint. He joined Casepoint as a Director of Client Services in 2010, rose the ranks to Chief Strategy Officer until his most recent promotion in 2019. In addition to being a recovering attorney, David possesses a lifelong passion for technology and its advancements. His career has always found him at the intersection of technology and the legal field given his intimate knowledge of both. Today, David leads Casepoint in its global sales and marketing strategy with foresight. In addition to business development strategy, David is very well-versed in Casepoint's solution and technological prowess. David is attuned with the Casepoint application and its development since inception. He has also been on the client-side of the Casepoint application in his previous positions. Prior to joining Casepoint, David Carns' positions included Director of Practice Technology at a premier global law firm, Technology Consultant, and Director of Technology. Carns holds a Juris Doctorate from The John Marshall Law School and a Bachelor's degree in Philosophy from DePauw University. You can connect with him on LinkedIn.