A Functional Workspace Platform for the Future
Enterprises in just about every industry are creating virtual workspaces and customized applications on aggressive timelines to streamline collaborative work, automate labor-intensive tasks and reuse existing data in creative and powerful new ways. Why not law firms and legal departments?
Until recently, legal organizations have lacked the technological expertise, IT staff and development tools to make it possible or practical. But with the emergence of highly flexible, low code or even no code application development tools on platforms designed specifically for diverse legal workflows, the dynamic is beginning to change. It is now becoming practical for legal IT employees and even non-IT staff, like lawyers and paralegals, to quickly create customized functional workspaces and applications for everyday business purposes.
Legal organizations are finally catching on to the fact the data they are sitting on – whether it is generated from eDiscovery, litigation, billing, financial, risk management or other activities – is not just a byproduct of tools and workflows to be used, stored and archived, but an underutilized resource that can generate tremendous value. The data can be integrated and repurposed in novel ways to create new efficiencies, reduce cost and risk, increase transparency and accountability, and produce game-changing business intelligence. Creating functional workspaces and other applications to quickly adapt to new challenges and opportunities is a promising way to leverage the power of that data.
To read the full article, go to page 16 in ILTA's Peer to Peer quarterly magazine.
Peer to Peer
---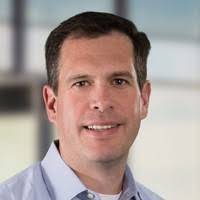 David Carns is the Chief Revenue Officer of Casepoint. He joined Casepoint as a Director of Client Services in 2010, rose the ranks to Chief Strategy Officer until his most recent promotion in 2019. In addition to being a recovering attorney, David possesses a lifelong passion for technology and its advancements. His career has always found him at the intersection of technology and the legal field given his intimate knowledge of both. Today, David leads Casepoint in its global sales and marketing strategy with foresight. In addition to business development strategy, David is very well-versed in Casepoint's solution and technological prowess. David is attuned with the Casepoint application and its development since inception. He has also been on the client-side of the Casepoint application in his previous positions. Prior to joining Casepoint, David Carns' positions included Director of Practice Technology at a premier global law firm, Technology Consultant, and Director of Technology. Carns holds a Juris Doctorate from The John Marshall Law School and a Bachelor's degree in Philosophy from DePauw University. You can connect with him on LinkedIn.