This infographic presents the three most important features that enhance speed in any eDiscovery software– Casepoint, of course, employs all three and more. HTTP/2 enables advanced application performance between your location and the cloud, and pre-fetching and caching combine for a very fast user experience on your local computer. Together these three elements make for high-performance eDiscovery that won't slow down as your data grows. 
With solutions like ours, lawyers don't need to make do with legacy eDiscovery software that slows down the more they use it. Thanks to our natively fast performance and the cloud's high scalability, Casepoint works with our clients to keep their eDiscovery running smooth and fast.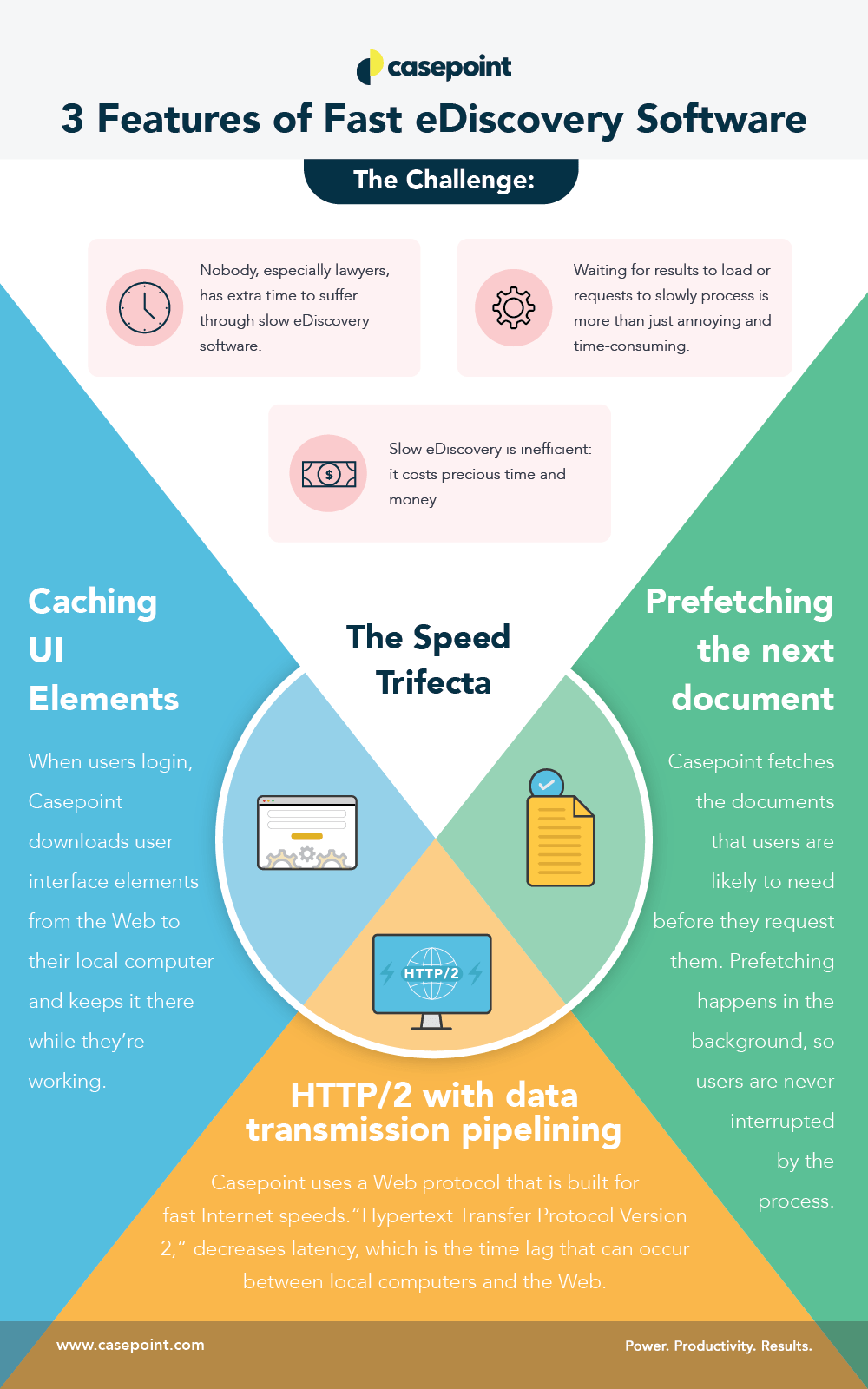 For a more detailed explanation, read this blog post explaining each feature. Want to see how fast Casepoint is in person? Schedule a commitment-free demo.