As the Practice Support Coordinator at a law firm, one of my core responsibilities was to develop an efficient workflow to prepare for depositions. Anyone in litigation support is well aware of the various challenges you may encounter while preparing for a deposition. These can include inefficient roadblocks such as lacking the ability to export documents and save them to a local drive or the inability to create tags on the fly. Another challenge you may face can be simply receiving a last-minute request from an attorney, which can generate inefficiencies in and of itself. Or you could simply lack insight in being able to identify which documents are actually used as exhibits at the deposition. Utilizing an efficient tool and creating a well-developed workflow makes the entire process a lot easier and more transparent. 
Preparing for a deposition can be an intricate process, but I have developed a workflow based on the insights I have acquired over the last decade while working at a national top-tier law firm. This workflow prevents obstacles from arising and solves many of the issues you come across in litigation support. 
It's important to note, that not every eDiscovery platform in the industry can accommodate this workflow or solve certain inefficiencies. We used Casepoint and I was able to take advantage of its customizable tagging, intuitive searching, and flexibility to export/share documents. Using Casepoint to accomplish deposition preparation made the process incredibly easy and simple. I was able to create an exceptionally efficient workflow by using all the available features Casepoint offered. 
My workflow for deposition preparation can be broken down into three main components: identification of documents to review, culling a review set to find the potential exhibits, and identifying the final set of exhibits. By incorporating the following tips and best practices into your own process, you can increase efficiency and develop a much simpler workflow. 
Step 1 – Identify the documents that potentially can be used at a deposition. 
The purpose of this step is to identify all documents related to the witness. In an effort to return a broad base of documents, the first search I ran was for the deponent's last name with wildcards before or after the name. Using wildcards meant I did not have to know the proper format of the deponent's email address. If it was a common last name, I ran a proximity search using both the first and last names. The result set would be the universe of documents to be considered as exhibits. 
I did a quick review of the result set to return obvious false hits. I then identified other terms such as nicknames or job titles that needed to be run to expand the search. I tagged all of the documents in my final search result so the attorneys could easily access and review them as they prepared for the depositions. Because we were using Casepoint, I was able to send a link to the tagged set directly to the attorneys.  This enabled the attorney to open the database and be in the set of documents they need to review without having to navigate through the entire database.
 Step 2 – Attorney review of documents to determine which ones could potentially be used as exhibits.
An important part of the job of litigation support personnel and paralegals is to make the attorneys' job easier.  By running searches and creating a tag group, I significantly reduced the amount of time the attorney had to spend identifying potential exhibits for the upcoming deposition leaving them more time to create their outline and prepare the witness. As the attorney reviews the documents, they tag any document they think they may use as a potential exhibit.  By using a new tag rather than un-tagging the documents they do not want to use, you maintain the entire set of documents related to the deponent. The full set of documents can be reviewed again when preparing for trial or follow-up depositions.
Casepoint's flexible permissions allowed me to run searches, create the tags I needed, and bulk tag the results. Once bulk tagged, with just a few clicks, I was able to provide a link to the attorney directing them to set of documents to review. After the deposition, I again benefitted from Casepoint's flexibility as I created a coding form to code the documents which were marked as exhibits at the deposition.
Upon completion of the attorney's review, I used Casepoint's quick and easy Export/Print documents actions to create PDFs of the potential exhibits. The potential exhibits were printed and the attorney was ready for the deposition.
Step 3 – Identify those documents actually used as exhibits at the deposition.
Deposition preparation does not end when the deposition takes place. It is important to capture which documents were actually used as exhibits. I collected the stamped exhibits from the attorney. I tagged the documents as Final Exhibits. I created a coding form to record information about the exhibits. That information included, Deponent Name, Exhibit Number, Date of Deposition, First Deposition Used, Other Depositions Used, Description, Date of Exhibit. Each time the exhibit list was updated, I exported the list and circulated an index to the case team.
Given Casepoint's flexibility and customized approach, I ran a mock production with the deposition exhibits, so the exhibit stamped copy was linked in the production viewer and was associated with the native/original version. Using this process allows you to easily track exhibits used at depositions. At the same time, you are creating a collection of potential trial exhibits since you are tagging all documents related to each witness. This will save a lot of time when preparing for trial.
Seeking more best practices and pro-tips? Check out this blog on efficient coding features.
Coding Features Blog
---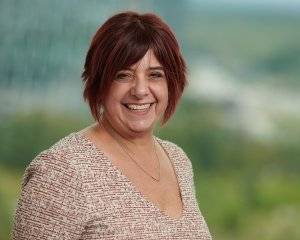 Meryl Glantz is a Senior Project Manager at Casepoint. She is responsible for managing client relationships through effective project management coordination and execution. Meryl brings 30+ years of legal and litigation technology experience with the majority of her career spent working closely with attorneys and paralegals. Prior to joining Casepoint, Meryl worked at a top tier Am Law 250 firm where she ran the litigation support department across eight domestic offices. Meryl's knowledge of law in conjunction with her expertise in litigation support and technology aid her in being a trusted resource for Casepoint clients. You can connect with her on LinkedIn.