ILTACON is right around the corner. Yet again, thousands of practitioners and purveyors of legal technology will come together to share ideas and best practices with their peers. This year ILTACON will be held in Washington, D.C. – or at least a short drive away on the shores of the Potomac river. 
I have been attending ILTACON for the past 22 years and to say a lot has changed over the years would be an understatement. The conference used to be dominated by discussions of document management systems and email spam filters, whereas now people are also interested in neural networks and machine learning. At the end of the day, whatever topics strike your fancy, there will no doubt be many colleagues present to share lessons learned and strategies for future success.
Add Education Session 1707 "AI Can See Clearly Now" to Your Schedule
I will be speaking this year on a panel called, "AI Can See Clearly Now," where we will discuss how images can be processed by AI-driven technology, their contents tagged, and how you can turn droves of image files into meaningful content. We will also talk about machine learning bias and protecting confidentiality, privacy, and privilege within images. If you are interested in this topic, find session 1707 in the official conference agenda and come by room Woodrow Wilson B at 2:30 pm on Tuesday. I would love to connect. 
If machine learning and image recognition isn't your thing, many other Casepoint folks will be at the conference at booth 335:
ILTACON 2022 Floor Plan – Casepoint Booth 335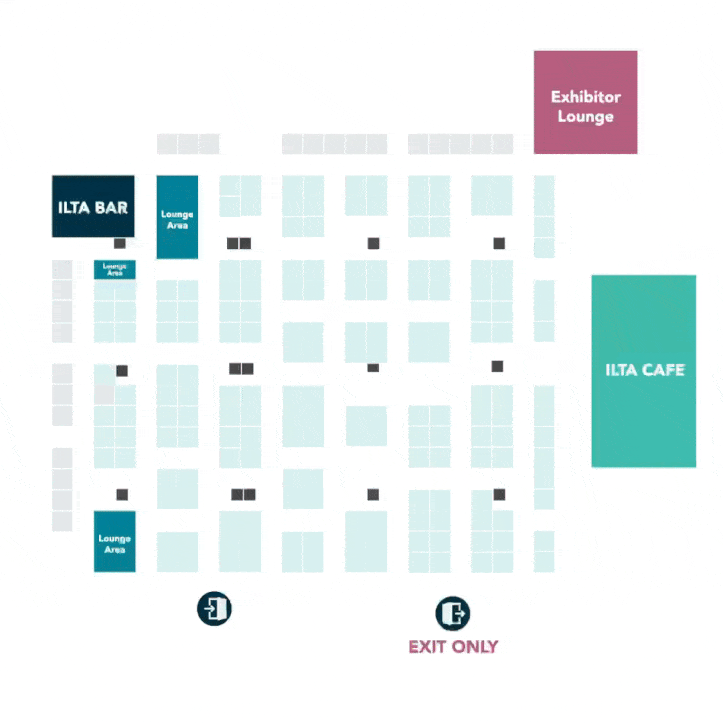 Legal Tech and AI Innovation for Legal Super Heroes 
Come talk with our very own Dan Mruk about how Casepoint is used by law firms to streamline eDiscovery. Amy Hilbert will also be at ILTACON to discuss how government agencies can easily manage legal discovery and regulatory needs (including FOIA request demands) with Casepoint's powerful, FedRAMP Authorized platform. And do me a favor – try to stump our Senior Director of Sales Engineering, Matt Hamilton, with your most detail-oriented eDiscovery or litigation support questions…he loves a good challenge!
When you stop by the Casepoint booth, here are some things you might ask about:
Legal Hold: In-place Preservation and Cloud Data Collections
There is a lot of interest in new ways to automate legal holds and data collections. Casepoint's Legal Hold solution and our rich set of connectors into cloud platforms like Slack, Microsoft 365, Box Enterprise, and Google Vault can be a game changer for efficiency. The fact that all of these features seamlessly and directly integrate with our legal discovery platform showcase the extensibility of Casepoint's technology to give legal teams better control of data from legal hold and collection to review production.
Portable Predictive AI Models
Portable Predictive AI Models are the new frontier in scaling eDiscovery efficiencies. The new capability lets legal teams import predictive models from one workspace to another to leverage artificial intelligence and past work product across multiple matters. It learns from the user and leverages existing work such as AI tags to look for common themes or patterns across similar matters and data sets without having to build a new model from scratch for each new matter. Read the full press release here.
Case Summary
Casepoint offers a matter mapping system that puts data collection and evidence-building functionality in the same workspace. Litigators and legal teams can develop case strategy efficiently and with more precision by organizing the evidence from concurrent matters.  Correlate data imported from other tools and documents and link key facts from multiple data sources within a single platform.  This increases collaboration allowing legal teams to effectively build compelling legal arguments, narratives, and chronologies.
As the scope of legal matters expands beyond just litigation, legal ops teams in all sectors are broadening their use of eDiscovery to assist with internal investigations, compliance, and regulatory response, data security, and more. ILTACON 2022 is a great place to discuss other Casepoint eDiscovery innovations including:
Casepoint's Intelligent Processing engine

Casepoint's Case Summary feature to manage facts, case strategy, and timelines

FOIA Administration

Cross Matter Searching

Workspace to Workspace Transfer

Multi Matter Management Capabilities
Plus exciting new platform announcements planned for the show!
Reserve a Meeting with the Casepoint Team
ILTACON has always been about community and connection, so please stop by to say hello. Bring your eDiscovery questions to our team, grab some swag, and see a quick demo. See you in National Harbor, MD soon!