Exploring new eDiscovery technology can seem like an exciting prospect for legal teams seeking better solutions. Putting together a formal RFP (request for proposal) for vendors, however, does not elicit the same feeling. For many organizations that have limited time and resources, developing an RFP and evaluating responses can seem like an overwhelming process. 
To make it easier, we developed a comprehensive Buyer's Guide for legal ops, including a bank of questions and examples of how to tailor questions and get answers that will meet your specific needs. While you will still need to personalize the RFP steps for your organization's specific needs, our buyer's guide provides a foundation for your overall procurement process, and we believe it can ease the burden of selecting an appropriate technology vendor considerably.
Here are a few RFP Process Best Practices:
Establish Your Priorities
While you can find dozens of checklists around the web with good RFP questions, these tend to be generic. To ensure ultimate success, you need to put your organization's pain points, priorities, and objectives at the forefront of your procurement strategy. You should also think about the characteristics of the vendor you want to support you. Their fit with your team and your firm will make a major difference in how well your investment plays out. In eDiscovery, intangibles such as a vendor's interest in learning about your needs, their solution approach, team persona, and the quality of their interactions with you are essential in addition to technology features or their team's technical expertise.
Ask the Right Questions
The secret sauce to finding the right vendor lies in following a sound, structured procurement process (like the process laid out in our eDiscovery Procurement Guide) and striking a good balance between quantitative and qualitative questions that get to the heart of your specific needs. Structuring the process helps prevent you from overlooking key details about your needs and a vendor's capability to meet those needs. 
We provide a comprehensive bank of RFP questions here from which you can select those most relevant to your needs. The depth of our question bank will help you formulate very specific questions to determine whether a vendor's technology can actually deliver on your requirements.
Think Long Term
Whether your organization is looking for eDiscovery capabilities they don't currently have or the organization is looking to upgrade/change from existing software, it's essential to think long-term. Increasingly, organizations that are serious about managing eDiscovery more effectively are deploying end-to-end technology solutions that are on a single contiguous platform. 
From both a process and a cost perspective, it makes sense to consolidate the technology stack. It's also far more cost-effective and efficient to be able to bring external counsel and service providers under the same technology umbrella. An end-to-end platform will have robust features across all major areas of the eDiscovery lifecycle, including legal hold, collection, processing, review, analytics, case strategy, and production. It will allow you to perform essential functions in-house while making it easy for your eDiscovery partner or outside counsel to support you in the remaining areas. The technology you select will also need to work with the tools and third-party applications your organization already uses. 
With the right technology platform, your organization will experience the benefits of improved productivity, efficiency, cost savings, data-based risk management, and efficient collaboration for years to come.
Some other considerations include:
Artificial Intelligence
Legal teams are applying technologies like machine learning and predictive analytics to understand bodies of data more quickly, identify relevant data earlier, and adapt as projects progress, thereby improving speed and accuracy and reducing future eDiscovery costs. Ask vendors about their AI capabilities and whether they are offered as an add-on or are built into the platform.
Ease of Use
Usability is crucial to extracting full value from any new technology solution. Our RFP process best practices guide and question bank provide detailed questions designed to establish how user-friendly a platform really is. Can the system be used by non-experts with minimal IT intervention? What kind of wizards are there to automate repetitive tasks? Are templates customizable and, if so, to what extent? How much user training will the vendor provide, and what will a typical training session look like? Is tech support available 24/7?  
Connectors
Inevitably, your eDiscovery project will require some level of customization. For example, given the expanding number of applications, programs, devices, and collaboration platforms used by corporations, the ability to quickly add connectors to the platform will be vital. In addition to asking about connectors to major cloud programs like Microsoft 365, Gmail, Slack, and Dropbox, we suggest you ask about the vendor's ability to provide custom connectors for your internal or third-party applications and the speed at which these connectors are in fact delivered. Sometimes a connector may be promised, but delivery might be months or more away from reality. 
Multi-Matter Management

In larger corporations — for example, energy, finance, insurance, pharma, or tech — legal teams typically see similar types of litigation and eDiscovery requests on a recurring basis. Leveraging previously collected custodian data and prior attorney work product across multiple matters can significantly reduce the time and cost of similar projects over time. Ask the vendor to discuss specific platform features that address multi-matter management.
Security and Compliance
Security and compliance are typically top priorities for every organization. If possible, try to get details of a provider's security certifications, attestations, and protocols at an early stage, before you go through the entire RFP process. The exercise will be pointless if your chosen vendor can't meet your IT department's security requirements. Our question bank will help you explore the finer details of your vendor's security measures encompassing the following categories: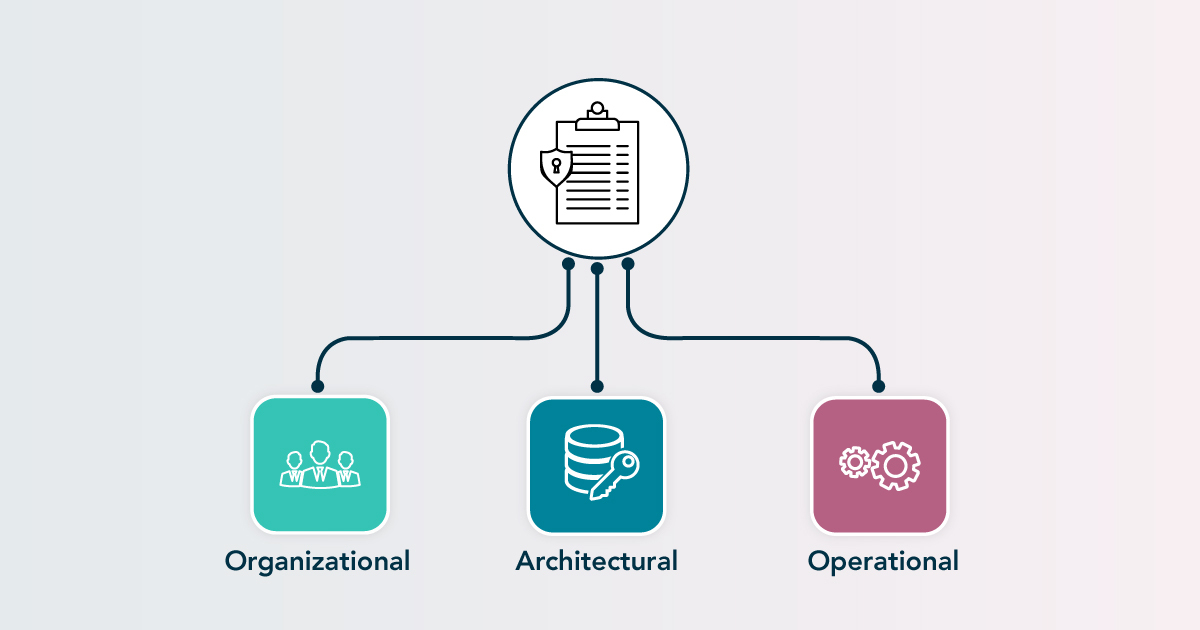 Organizational: Oftentimes a vendor will tout security qualifications that don't belong to the company but rather their data center provider such as Amazon Web Services or Microsoft Azure. Check to see what certifications the company holds because it means they have gone the extra lengths to really make security a part of their organizational culture and protocols. Security is a key responsibility of every employee. 
Architectural

: data encryption, single sign-on, multi-factor authentication 

Operational

: physical defenses (e.g., restricted office or facility access), proactive network protection procedures (e.g., intrusion detection, anti-virus, anti-spyware), plus policies and procedures for the development or implementation of major changes such as new applications, systems, services, providers, and operations
A prospective vendor's policies must also cover administrative, technical, and physical safeguards to protect data from loss, misuse, unauthorized access, disclosure, alteration, and destruction. These policies should be comprehensively documented with procedures spelled out.
Get to Know Your Vendors
Choosing a vendor is a lot like hiring; you wouldn't bring a permanent team member on board after just one or two meetings. Beyond the firm's technical and legal qualifications, you'll need to understand their team members' backgrounds, experience, areas of expertise, communication style, and cultural fit. By the same token, encourage prospective vendors to fully understand your stakeholder priorities and objectives. Make sure both parties are clear about the extent to which IT will be engaged in the implementation and deployment of the technology, and who in IT the vendor will be working with on tasks like legal hold, collections, and processing. 
In addition to responding in detail to RFP questions, your short-listed vendors should be willing to make time for multiple interactions with you, and you should be confident they will maintain that level of engagement once you've made your selection. The RFP should be a two-way process. Early on, discuss your own expectations for the RFI/RFP steps and encourage vendors to ask you questions. This is your chance to understand how different vendors might approach your most pressing eDiscovery challenges. The exchange of ideas and discussion of alternative solutions may help you think about your challenges in a new way, and it may also result in changes to the RFI/RFP process that generate information better targeted to your specific needs. 
Finding Expertise That Helps YOU 
Casepoint's buyer's guide resources are designed to help you tame the complexity of the RFP steps and focus on how well a vendor or platform is positioned to solve your problems. 
Using our RFP process best practices guide and question bank as a template will help you identify vendors who understand your unique eDiscovery and litigation challenges and are sufficiently proactive, communicative, flexible, and skilled to provide meaningful, long-term solutions.