The legal departments of Fortune 500 corporations often work with a long list of panel counsels. Their litigation portfolio is characterized by complex, multi-year cases, multi-matter and occasionally multi-jurisdictional scenarios, and massive databases of potential evidence.
These companies usually have their panel counsels implement their own technology and services for each case. This means that each outside counsel uses different technology tools for their needs, i.e. data hosting, eDiscovery workflows, billing, etc. This infographic, based on a published case study, represents a specific instance where one company faced massive inefficiencies created by their disorganized workflows with multiple panel counsels.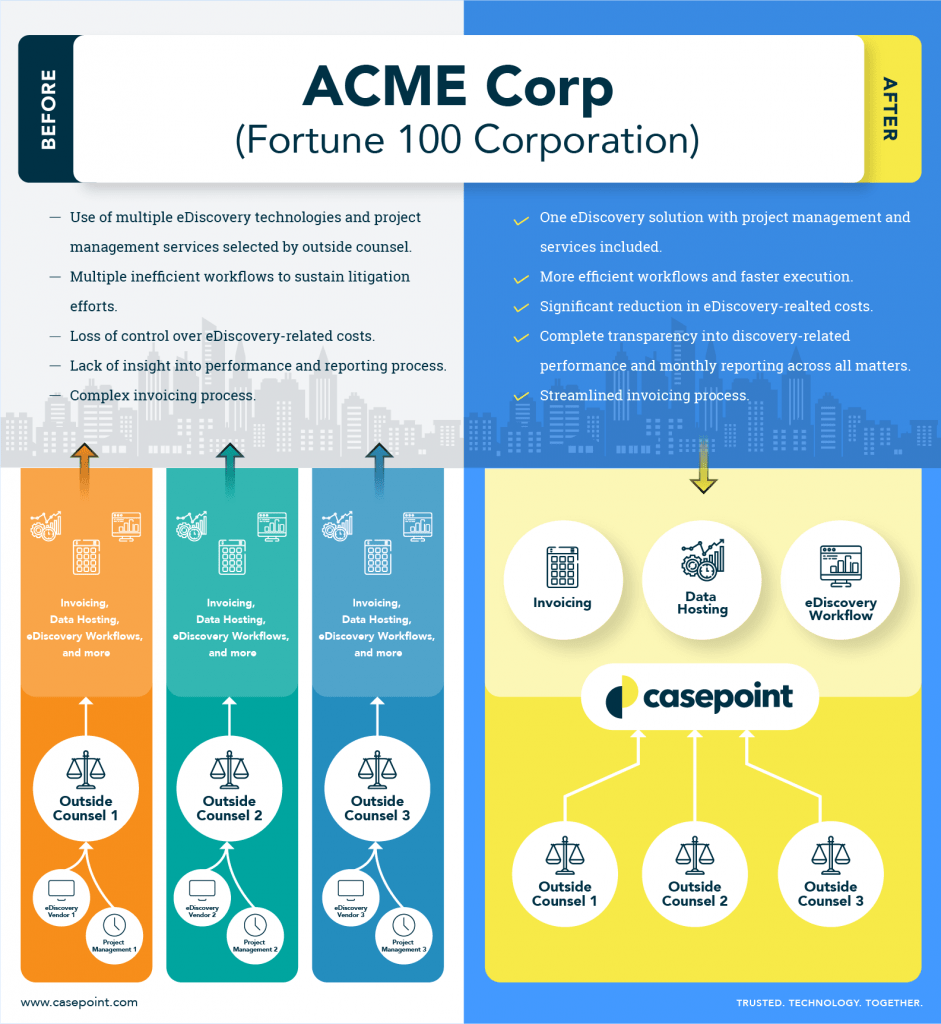 After standardizing their eDiscovery technology, as depicted in the infographic, this Fortune 500 company experienced much faster execution and more efficient workflows. Since Casepoint offers monthly reporting across matters, this company also achieved better visibility into the discovery-related performance of outside counsel. And Casepoint's nationwide all-in-one pricing made budgeting for discovery much simpler. Casepoint is now their preferred eDiscovery partner for processing and hosting of eDiscovery data, and they now require all panel counsel to use the Casepoint platform on every new matter.
Read the full case study to learn more about the benefits this Fortune 500 corporation experienced and why they chose to use Casepoint exclusively.
Case Study